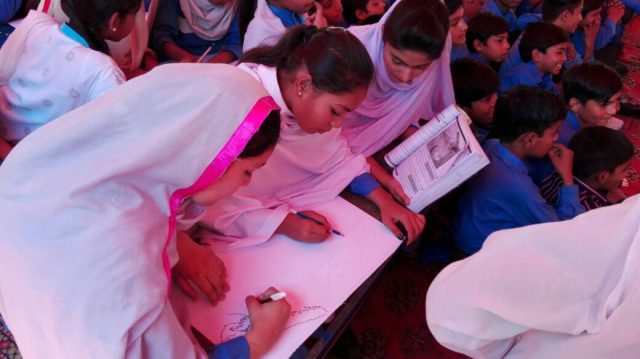 Communities that lack tolerance with regard to interfaith differences are bound to suffer from the hazards of extremism at some point. On the other hand, nations that were able to embrace diversity have been able to focus better on the economic and social development of their communities.
In an effort to provide a common ground to the future generations; students of Superior University, Lahore initiated a project named "Every Step with Peace." The project aimed at promoting interfaith harmony among the children of Lahore and engaged the Muslim and Christian students together in different activities that allowed them to interact.
Following the day long activity it was obvious that the young minds were in a better position to respect and embrace the interfaith differences that lied between them. These organizers considered this PYCA supported venture extremely sustainable and believed that the experience would help them in organizing more of such events in the coming days.