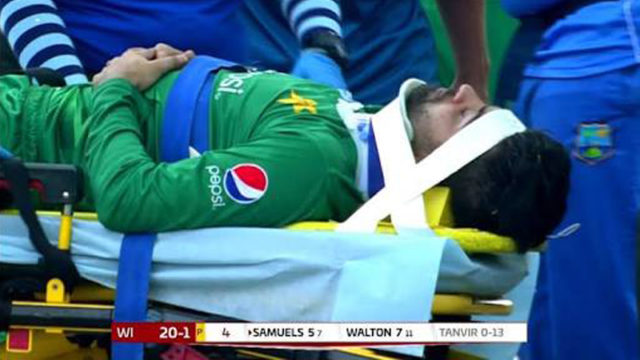 Ahmed Shehzad is neither new to controversies nor to being trolled on twitter. Hence, twitterati were quick to do what they do best when Pakistan Super League's new franchise Multan Sultans' picked the Pakistani opening batsman in the gold category for the next season of the tournament.
Also Read: Twitter Remains Divided After Karachi Kings Appointed Imad Wasim As Their Captain
Here is a look at what they had to say:
So this is what actually happened.
Multan Sultans pick Pakistan opening batsman @iamAhmadshahzad from the Gold category. He dropped two spots down from Platinumhttps://t.co/kPdo7nQSZH #PSLDraft @MultanSultans pic.twitter.com/mstZNnx0EL

— Tribune Sports (@ETribuneSports) November 12, 2017
Ahmed Shahzad was in platinum, but remained unpicked in platinum and diamond, was relegated to Gold and picked by Multan Sultans. #Cricket #PSL

— Faizan Lakhani (@faizanlakhani) November 12, 2017
And this is how twitterati responded to the development.
Breaking

Ahmed Shehzad is selected as Cheer Leader in Multan Sultans.

— Syed Azeem (F) ❤️ (@syedaxeem) November 12, 2017
Multan Sultans PSL3 performance in a single picture🌚 pic.twitter.com/tEDH0tEW6a

— Binladen BD boy🎂 (@MeinHamzaHun) November 12, 2017
PSL added Multan Sultans 6th team

Me : Wow I'm so excited #PSLDraft : Multan Sultans Picked Ahmad Shahzad

Me : What is it good for absolutely nothing pic.twitter.com/4lNiNmL8Lr

— 50 characters 50 stories 50 shades of glory🇵🇰 (@RustyBrainSt0rm) November 12, 2017
AFTER MULTAN SULTANS PICKED AHMED SHAHZAD
I AM BIG SUPPORTER OF MULTAN SULTAN
BUT NOW MY CONDITION
👇👇 pic.twitter.com/AkJ0nOyGvx

— محمدوقاص 🇵🇰 (PTI) (@M_WaqasArshad1) November 12, 2017
Multan Sultans ☜
It is better to pick Danny Morrison than Ahmed Shehzad#PSLDraft pic.twitter.com/EXLG2ZxqKz

— Mushtaq Ahmed (@Mushhtaqq) November 12, 2017
multan sultans fans after ahmed shehzad pick
😂😂😂😂😂@Tanzeelified @BubakZeeshan @nomikkings @MalikRehan777 pic.twitter.com/UiLD7JAsSU

— Mohammad Hassan (@Realhassantariq) November 13, 2017
Just when I thought Multan Sultans are strong, they picked Ahmed Shahzad. Nvm

— Azlan (@AzLannister) November 12, 2017
Ahmad Shazad goes to Multan Sultans ⚾ Now Shahzadians and Malikians will be the best friends 💕 #PSLDrafts pic.twitter.com/luqkKbIxnL

— Muhammad Noman (@Noman2294) November 12, 2017
China's virat kohli selected by Multan sultans ✔😂
sympathies for Sultans !😔😔#PSLDraft

— Rida Hussain (@AraySunno) November 12, 2017
Pretty much sums up the story!
Multan Sultans Fans at the moment #PSLDraft pic.twitter.com/JRI7NtiBU4

— Saad 🇵🇰 (@SaadAwais22) November 12, 2017
Despite being trolled for picking Shehzad the Sultans were still praised for appointing Shoaib Malik as their captain and also for taking Imran Tahir on board.
Shoaib Malik (@realshoaibmalik), The Most Successful T20 Captain of Pakistan's domestic, will lead Multan Sultans (@MultanSultans) in PSL 3 #AbKhel6Ka pic.twitter.com/wGIwmOAgVH

— Saad 🇵🇰 (@SaadAwais22) November 12, 2017
Well, some people really have their own way of praising people!
Multan Sultans picks Abraham Lincoln pic.twitter.com/LXilKCJE8c

— Ammar Ashraf (@AmmarAshraf) November 12, 2017