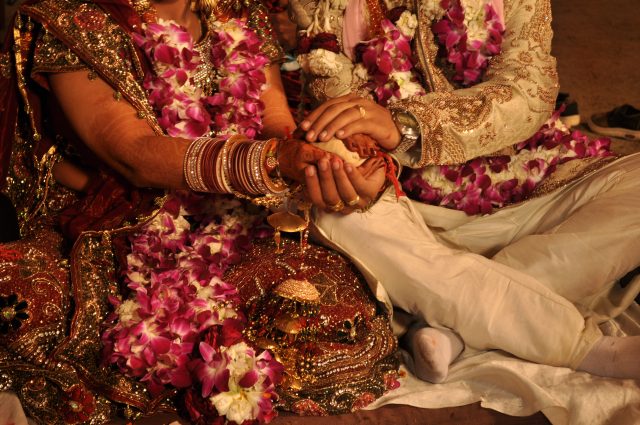 After years of advocacy by human rights activists the National Assembly on Monday finally passed the much needed Hindu Marriage Bill 2016.
The landmark bill has been devised to address the lingering issues faced by the Hindu community in Pakistan, including marriage registration, divorce and forced conversions.
The draft law was originally moved by two minority lawmakers — Ramesh Lal of the PPP and Asiya Nasir of the JUI-F. The draft bill was later supported by the ruling Pakistan Muslim League-Nawaz (PML-N).
In the absence of a law regulating family matters of the Hindi community in Pakistan, there were serious issues that affected the Hindu population in general and women and members of the marginalized lower castes in particular. While at one hand a Hindu couple had no proof of being legally married in the absence of a marriage registration mechanism, on the other hand it was virtually impossible to seek or prove divorce, again, owing to no legal apparatus to document these changes.
Needless to say, not only did this issue prevent hundreds of thousands of Pakistani Hindus from asserting their marriage and/or divorce, but this also posed serious issues for individuals and families when seeking identity documents (Computerized National Identity Cards, passports etc.) and undertaking foreign travel.
It is encouraging to note that Punjab, Khyber-Pakhtunkhwa and Balochistan have signaled their willingness to the federal government to formulate provincial Hindu marriage laws given that each province must have its own version of the law in the post-18th Amendment scenario. Sindh on the other hand had already formulated its own Hindu marriage registration law.
After the passage of the Hindu Marriage Bill 2016, all legal aspects related to marriage and divorce will now be legally institutionalized.
The Hindu Marriage Bill 2016 will also provide much needed respite to the widows who will now have a legal right to remarry of their own free will six months after the death of their spouse. The bill is also aimed at addressing the pressing issue of abduction and forced conversion of Hindu women.