For the residents of Islamabad during the 90's, local fast food outlets like Heavens, Black Beard and Captain Cook used to be the go-to options when one craved for a burger. In came the new millennium and with it scores of international chains such as McDonald's and KFC, monopolizing our taste in burgers. For almost a decade there – at least as far as Islamabad is concerned – burgers became synonymous with multinational chains.
Thankfully however, local entrepreneurs are now reclaiming lost turf and Islamabad alone has seen a remarkable surge in new eateries in the last couple of years. Among the new entrants in this arena, Jessie's is certainly one to look out for.
Also Read: Tiger Temple Brings Thai Food to Town
The brainchild of Yawar Siddiqui and the famed Jaswal brothers, Yasir and Uzair Jaswal, Jessie's has gained a loyal fan following in a very short span of time. The burger joint is no longer famous because of the name "Jaswal" attached to it but it is fast becoming a brand in its own right.
Situated in Islamabad's much loved Jinnah Super Market, Jessie's has simple but chic interiors that immediately entice you upon stepping in. The limited space is very well utilized without making the place seem congested. A special mention for the yellow-colored statement wall that screams youth and energy!
During our first visit to Jessie's my friends and I had an appetite only for burgers. I, being a chicken lover ordered Jessie's Chicken Special while the others decided to try the Firestarter in beef. To ward off the effects of the hot afternoon, our orders were rounded off with mint lemonades.
The first thing that strikes the senses after biting into a Jessie's burger is the quality of its buns. They ooze of freshness, reminding one of their mom's freshly baked bread – definitely full marks there!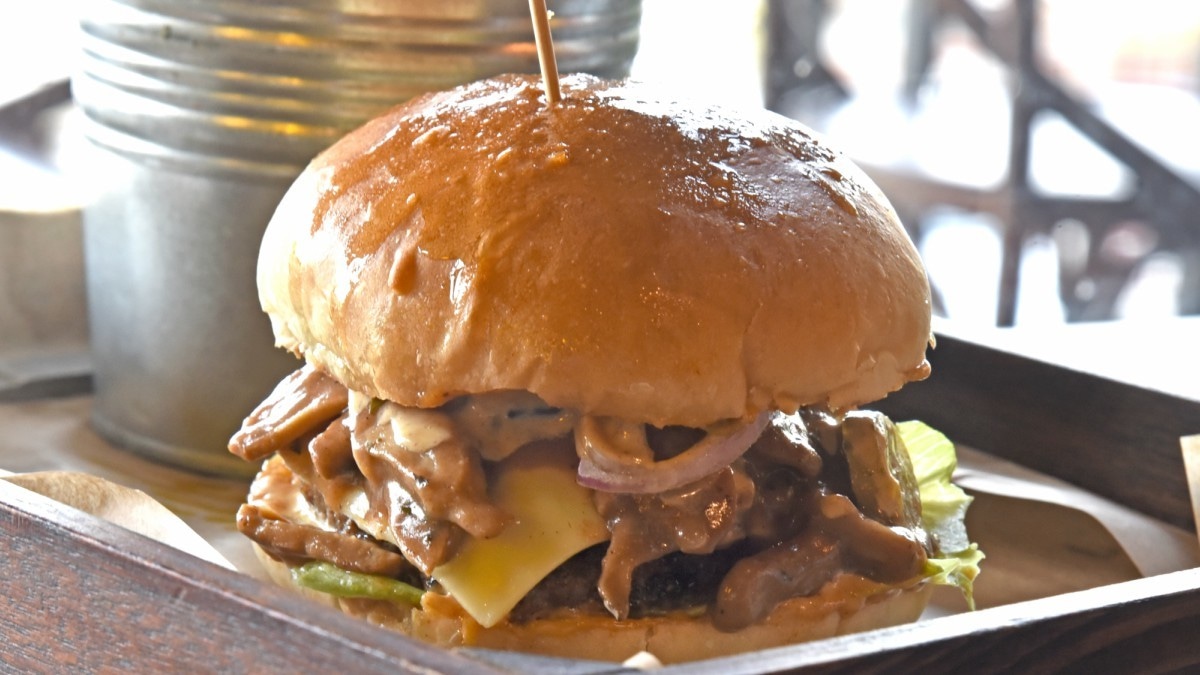 Each burger – whether chicken or beef – makes use of fairly standard fillings: fresh lettuce, onions and cheddar cheese. However, it is the meat patty and Jessie's special house sauces that make their food such a treat for the palate. The meat patties are a refreshing break from the heavily processed and artificially flavoured meat that we have unfortunately become accustomed to because of the international food chains. Each bite is a reminder of how real meat should taste like between a bun. The special house sauces with their distinct flavours ensure that each bite places Jessie's offerings far ahead of it's competitors. Finally the mint lemonade was not just refreshing but also had the perfect amount of sugar – neither too much nor too less. You might think that's not a very difficult feat to achieve but take it from a foodie whose frequented virtually every eatery in town, getting the sugar right in the drink, it seems, is not everyone's cup of tea.
Also Read: Paramount Restaurant – A Heaven of Middle Eastern Cuisine
Our first experience definitely called for another outing and so a few weeks later, we once again found ourselves at Jessie's; this time for dinner.
Our orders consisted of beef Firestarter, chicken Firestarter (just as good as beef!) and their signature beef steak. While I wasn't the one to consume the beefy goodness, the gentleman devouring it – my husband – is very hard to please when it comes to steaks. To our surprise his verdict on the steak was a solid 9/10! It was tender, well-done (as he likes it) and most importantly juicy. The most common mistake made with fully cooked steaks is making them too dry. The chef at Jessie's however, deserves two thumbs up for ensuring that the steak was well cooked without compromising on its natural juices.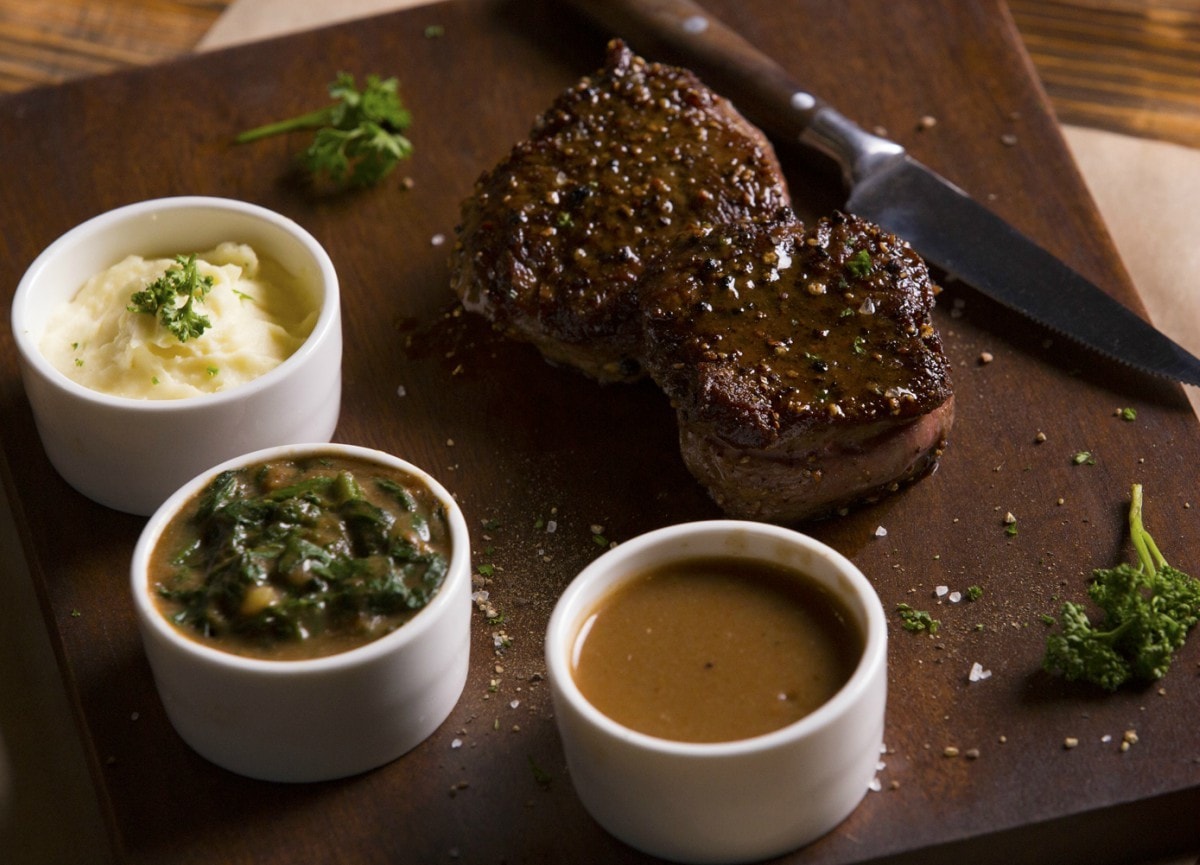 Finally, the mash gravy and creamy spinach offered with the steak was an instant winner. After listening to my husband shower praises, I decided to taste a spoonful of the gravy and well, he wasn't kidding about how good it tasted!
The wonderful team at Jessie's deserves a golden mention for taking and serving our orders with a smile and oodles of patience even during their busiest hours.
Now with so much praise lavished on Jessie's and its food, its in order to highlight areas that could use improvement.
Firstly, since the joint is on the first floor, one has to climb a flight of stairs to reach it. While that is not at all an issue for most young people, it serves as a limiting factor for senior citizens and people living with disabilities. We really wanted my father-in-law to try the place but couldn't take him there because while he loves his burgers, climbing a flight of stairs at 79 years was quite a challenge for him. Perhaps if the owners' finances allow, installing an elevator would prove helpful.
Then there are the wooden chairs. A lot of restaurants are using chairs without cushioning lately and please take it from me – it's not a very good idea! True that there are also well-cushioned couches but somehow I always ended up sitting on the wooden chairs each time and boy was it uncomfortable.
All said, Jessie's is an excellent addition to Islamabad's food landscape and most certainly deserves a visit.
P.S: Images used in this piece are borrowed from other sources  (duly credited) because well, I somehow forgot to photograph my food each time!