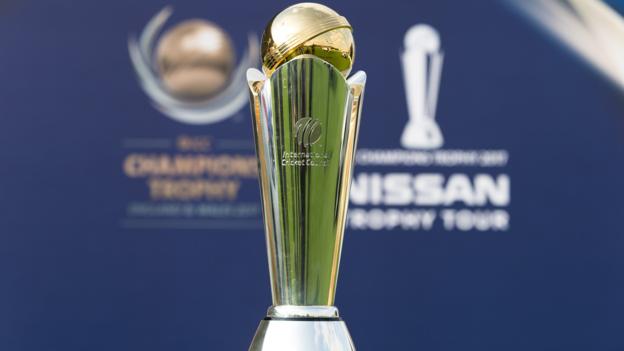 There is no doubt that the arrival of T20 cricket over a decade back has left a definite impression on the longer versions of the game. Resultantly, we see a visible increase in the scoring rates across the globe in any given format on one hand and a rise in over-all player fitness standards on the other.
A look at the ICC One Day International (ODI) rankings provides a fair reflection of how well the international sides have been able to adapt to the changing demands of the sport and hence, it is no wonder that countries with better financial and the administrative boards are amongst the top five. The ICC Champions trophy (CT) then, is expected be a close a contest between South Africa, Australia, India, New Zealand and England while Asian teams such as Bangladesh, Sri Lanka and Pakistan on practical grounds, have little or no hope of making it to the semi-final stage.
Talking from Pakistan's perspective it is disappointing to note that despite two years of re-building the men in green are yet to achieve the desirable player fitness standards and are still seem confused with regard to their best playing eleven. To start with three of the top six batsman (i.e. Azhar Ali, Ahmed Shehzad and Mohammad Hafeez) go into the big tournament while they remain unsure of their place in the side. All three then would be under massive pressure to play well in English conditions to keep their hopes of a future ODI tour alive.
Moreover, incase selected Harris Sohail too is making a comeback and his position should be no different from some of the other senior batsman in the side. Furthermore, not much can be expected from all-rounders like Shadaab Khan and Faheem Ashraf who too are extremely young at the international level. The captain (Sarfaraz Ahmed) too requires better exposure in his new role as he is all set to lead the national team for the first time in a major tournament.
The aforesaid factors make it evident that Pakistan by no means is ready to challenge the best in business. Nevertheless, since green shirts have a reputation of being unpredictable we can all remain optimistic and hope for an upset against India in the opening game. However, it would not be fair to expect anything more than that from a side that is neither well settled nor has the man power to muscle a note-worthy contribution during a big tournament!