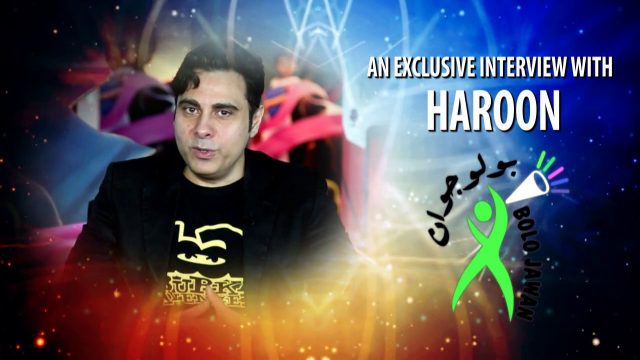 In the second part of his exclusive interview with Bolo Jawan, Haroon Rashid talks about his strengths, weaknesses and the funniest moments in his life.
"My biggest strength is that I dream big," shared Haroon. He said that the key to his success is that he creates incremental milestones to reach his dreams rather than trying to achieve all at once.
Speaking about his weaknesses, Haroon said that he enjoys being the jack of all trades, "Sometimes when you spread yourself too thin you're unable to really focus on achieving great success in one field." Haroon says that in the recent years he's achieved great success with Burka Avenger but his music career has had to take a back seat.
The singer's biggest inspirations are people who have made a significant difference in their field. He cites Abdul Sattar Edhi, Nelson Mandela and Mother Teresa among those who deeply inspire him.
Haroon also shared a funny incident that happened during his Awaz days. But to know what it was, you'll have to watch the Bolo Jawan's exclusive interview with Haroon Rashid!