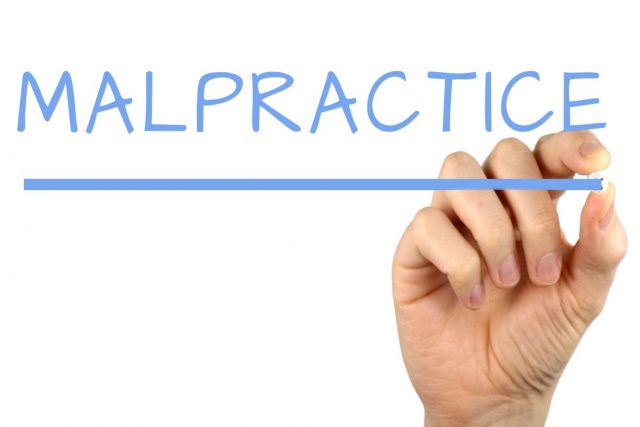 That blade, so sharp, swinging like a pendulum inches above the body. The body, so still and paralyzed, with every swing the blade lowers down fanning the freezing breeze over the chest deepening the bated breath. At times, the numbed mind wishes it to halt but other times begs it to chop off and end the dirty game. For the pendulum is depression, each swing is a failure and the bloody game becomes life.
When living in an era where people die like chickens, where the authorities  have so many other 'serious' matters and problems to look up to, who cares about people suffering and dying from depression. This is especially disturbing knowing that depression is escalating alarmingly like a deadly epidemic. Karachi, with an estimated 21 million people is reported to have a 47% prevalence of depression of which, half of the percentage are people in their 20s and 30s.
These patients primarily comprise of the young people studying in schools, colleges and universities. As they start suffering from this chronic illness their refuge begins with family, which often fails to understand; then friends, which they are hardly left with; to self-medication, which worsens the case, and finally they end up with psychiatrists – their only hope of survival. But rather than serving as messiahs, the malpractices rampant among the so called psychiatrists lead to these sensitive cases being mishandled, thereby making the situation far worse and pushing the already vulnerable patients towards extreme measures including suicide.
Psychotherapies cost a big fortune especially in Pakistan. It isn't possible for the poor or middle-class to pay RS. 3,500 to Rs. 8,000 per session for the whole month and afterwards. In Karachi, registered or unregistered, the number of psychiatric clinics go off count. Almost after every three streets in Nazimabad and Gulshan-e-Iqbal, we find a psychiatric clinic (نفسیاتی ھسپتال) with a doctor claiming a never-ending trail of degrees.
Amid all the absurdities and deception, many patients manage to seek psychiatric help. It is what happens from this point on wards that is increasingly becoming a cause of concern as it is compromising the professional integrity of the psychiatric profession.
If not all, but many have narrated inexplicable stories and experiences that occurred during their treatments. Needless to say rather than improving their mental health condition, these unfortunate  encounters left the patients worse off.
Zohaib, a 22 year old student at a local university recalling his ordeal during the time he was seeking psychiatric help from a private clinic, said, "For a week the counseling went well, it seemed normal to me. However, the experience became very uncomfortable for me when the psychiatrist started making unnecessary confessions to me about his homosexual interests. I didn't react until he said that he was interested in me. I didn't see him after that."
Wahaj, another 22 year old student from Karachi shared, that when he finally made it to the psychiatrist after battling with chronic depression for a long time, he was taken aback by the attitude of the staff at the clinic he visited in Nazimabad. Recollecting his memories of that day, Wahaj said, "On the reception they asked me for a big amount as fee for a two hours' session. As the session began the doctor asked me about my life. Meanwhile he lit his cigarette and puffed it. As it ended, he took out another and then another. He then excused me to put his eye drops. He excused me again and took some tablets and began smoking yet again. After all the money I gave them I got half an hour to talk and had to deal with his shenanigans. It was my first and the last time."
Aliza has been helping her friend suffering from anxiety and self-harm disorder. During all the treatments she accompanied her friend while they visited the doctor after every two days. She says, "Due to her sickness I used to take care of her appointments and any instructions given by the doctor. The treatment wasn't very effective and she couldn't carry it on due to financial constraints so she ended the treatment.  Things were normal until I started receiving calls and messages from the doctor showing unnecessary concerns and affection towards me. I blocked him."
My interaction with young people who were in the process of seeking psychiatric help or had reached out for it at some point in the past also brought forth another alarming fact. A number of them after prolonged treatments became drug addicts and/or suffered from insomnia – a side effect of heavy doses of antidepressants and tranquilizers prescribed by the psychiatrists.
These cases occur frequently but get the least attention despite the terrible consequences that they entail for the patients who can be driven to suicide after they are failed from all sides.
It can't be stressed enough that depression is NOT drama and will power alone cannot cure it. Depression is a serious mental illness that can lead to death through suicide if not identified and treated in time.
In the mind of a person suffering from depression death lingers after every eerie interval and their soul fluctuates between conquering and quitting. However, they struggle and drag themselves through the clutches of their inner demons to only stay normal and keep their apparently unwavering cycle of life in swing.
This many seem exaggerated but unfortunately, this is as close to the truth as can be.
Therefore, it is important for the families and friends to not only provide emotional support to those among their loved ones suffering from depression but also guide them towards a mental health professional with a proven track record.
Disclaimer: Identities of all those named in this article have been changed.