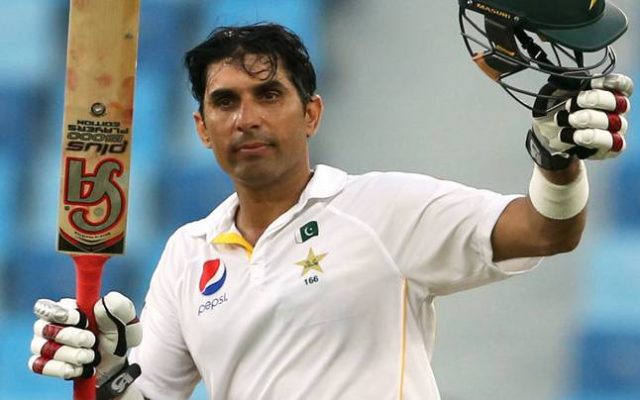 The need for an all-rounder has been evident ever since the ban on Muhammad Hafeez's bowling action. Therefore, throughout the recently concluded Test series against the West Indies in UAE Pakistan opted to go in with 5 specialist batsmen, a wicket keeper, an all-rounder and 4 regular bowlers.
The inclusion of Muhammad Nawaz to fill in the all-rounder's spot was made to reduce the workload of Pakistani spearheads. However, even though I understand the factors that have led to the change in team composition, I still believe that the Pakistani team management will have to reassess their decision during the tours to New Zealand and Australia.
I write this article to provide arguments in favour of going back to the previous formula of selecting a final 11 which comprises of 6 specialist batsmen, a wicket-keeper and 4 regular bowlers. Here is a look at a few reasons because of which I believe that the Pakistani think tank needs to bring in changes to the current team composition.
1. Fragile Middle Order
Despite being familiar with conditions, Pakistan's middle order collapsed on three different occasions against a mediocre bowling line up of the West Indies. It is then obvious that the batsmen should have even more problems during the upcoming tours against some of the best bowlers in the world and in conditions where the ball can both bounce and swing big time!
Therefore, there seems to be little choice but to drop Nawaz and beef up the middle order by bringing in a specialist batsman. The management can either go back to the original formula of having regular openers with Azhar Ali at number three and Asad Shafiq at number six or allow Babar Azam to bat at the four down position.
The experiment of including Nawaz as an all-rounder has clearly not worked. He has neither been able to deliver with the bat nor has he been exceptional with the ball. Additionally, Misbah too seems to have under-utilized him, perhaps because even he is no longer used to managing five bowlers during an innings.
This is not to say that Nawaz does not have the talent. It's just that he requires more experience and it is a good thing that the selectors have not discarded him altogether and allowed him further exposure by selecting him for the tour to New Zealand despite his dismal record.
2. Bowling Friendly Conditions
Batting friendly wickets alongside extremely hot and humid weather in the UAE gave rise to the fear of an injury or two owing to which it made a lot of sense to go in with 5 bowlers. However, with different weather conditions and wickets that normally offer swing, Pakistan should be able to do fine with 3 seamers and a spinner. Additionally, Azhar Ali can bowl a few overs here and there as per the requirement of the captain.
If the bowlers are able to put the ball in the right areas, Pakistan anyway, would not require the services of a fifth bowler. The team is hence, better off opting to play an additional batsman.
3. Misbah's Comfort Zone
Top teams look to crush the confidence of the captain before going for the kill against an opposition. It is an open secret that despite a lot criticism Misbah remains to be a defensive captain. However, since he has had a lot of success because of his cautious strategies it is understood why he wouldn't want to change much and it goes without saying that for Pakistan to do well the country needs him to be high on confidence.
Over the years Misbah has had the assurance of playing his way because Shafiq would come in next. Now with Shafiq promoted at number 3, Misbah finds himself in an extremely uncomfortable situation. As soon as Pakistan is say, 150 for 3; Misbah has to bat under enormous pressure to deliver because the batsman to follow i.e. Sarfaraz has not been able to score big of late. Nawaz too on the other hand cannot be relied upon making Misbah's stay at the wicket even more important. It is unfortunate that he has crumbled under pressure on more than one occasion now and requires back up support in the form of an additional batsman.
In short, with no quality all-rounder in sight, with a fragile batting line up and in bowling friendly conditions, Pakistan at least for now, seem to be better off with taking a calculated risk of adding another batsman and going in with 4 regular bowlers only. In other words team green needs a strong middle order.